SC Drama Club Presents: Robin Hood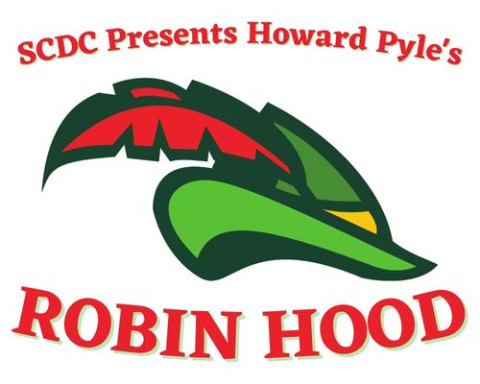 We all know the legend of Robin Hood, the outlaw who steals from the rich to give to the poor, but you've never seen SCDC's original production of Howard Pyle's famous tale! With a comedic cast of characters, SCDC's Robin Hood follows Robin, Little John, Friar Tuck, and the rest of the Merry Men on their journey to vanquish the evil Prince John and his Sheriff and save Nottingham for the honorable King Richard. Led by two Narrators, SCDC's Robin Hood is funny, full of joy, and the perfect night out for the whole family. Come join us as we adventure through Nottingham Forest and see who wins in this epic battle of good vs. evil!
SCDC's Robin Hood is rated G and is perfect for all ages! Feel free to stick around afterward to take photos with the cast in their costumes.
SCDC will be presenting Robin Hood on February 24th at 7:00pm, February 25 at 7:00pm, and February 26th at 2:00pm (senior night). Tickets are $5.00 in advance and $7.00 at the door. Contact a drama club member for more ticket info or call the school office at 219-767-2266.