2022-2023 After-School Care Program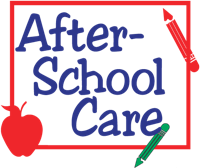 Dear South Central Elementary Families,
For the past several years, South Central has partnered with the LaPorte YMCA to offer after-school care for our students. Starting in the 2022-2023 school year, the YMCA will no longer offer after-school care for our students.
Little Dreamers, located at 7407 W. US-30 in Wanatah, has space available for South Central Elementary students who need after-school care. If you utilize Little Dreamers for after-school care, your child will be able to ride the bus from South Central to Little Dreamers on a daily basis. All the details of the program including the cost should be discussed with Sandra Wood, owner of Little Dreamers. The phone number for Little Dreamers is (219) 733-2800. We are very grateful for Sandra and her willingness to host our students for after-school care. If your child will be attending after-school care at Little Dreamers, you will need to let the elementary office know the days your child will be riding the bus to Little Dreamers.
I hope you are all having a great summer!
Sincerely,
Nick Kimmel, Elementary Principal