Indiana Secretary of Education Visits South Central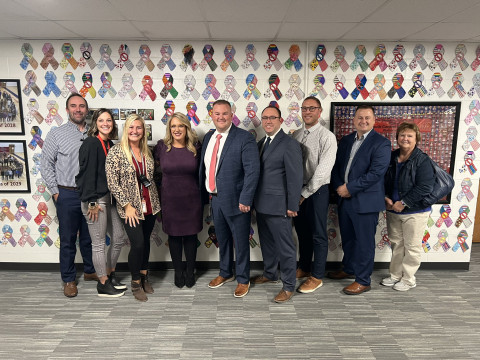 Dr. Katie Jenner, Indiana Secretary of Education, visited South Central Schools on Wednesday, October 18th to celebrate IREAD-3 scores and discuss all the great things happening at the school! Dr. Jenner toured the building, visited classrooms to observe different lessons taught by teachers, saw STEM programming/activities, and even got hands-on experience with the high school welding program.
"The culture of South Central is really incredible," Jenner said. "I mean, you can feel the energy and the passion and the joy that the teachers bring to the school every single day. That matters because, the joy that our teachers bring, certainly, radiates off what our students bring to the table in terms of learning."